dance like no one is watching - inspirational charm with ballet shoe and colored glass bead - love- dream - hope
SKU: EN-W20258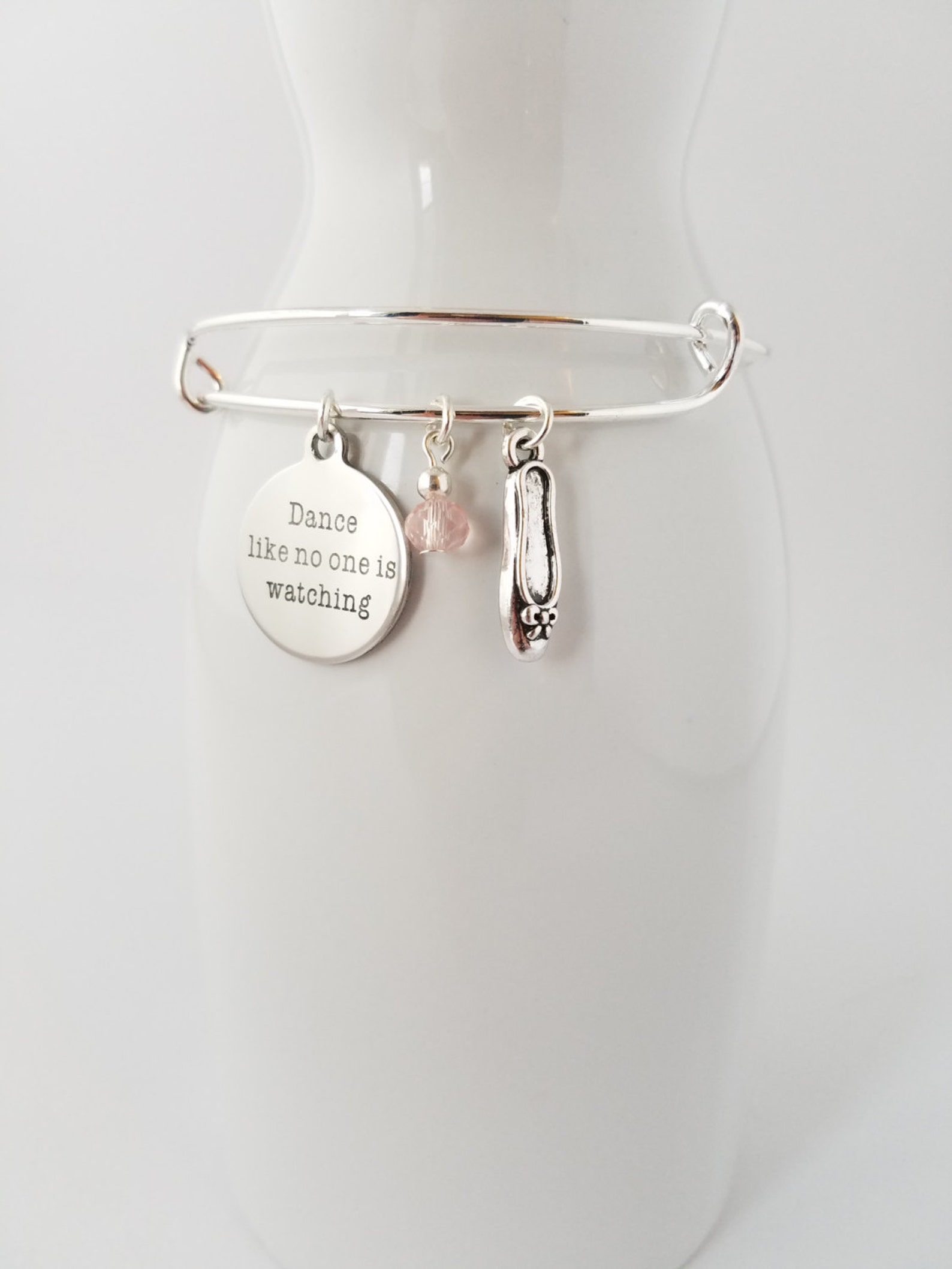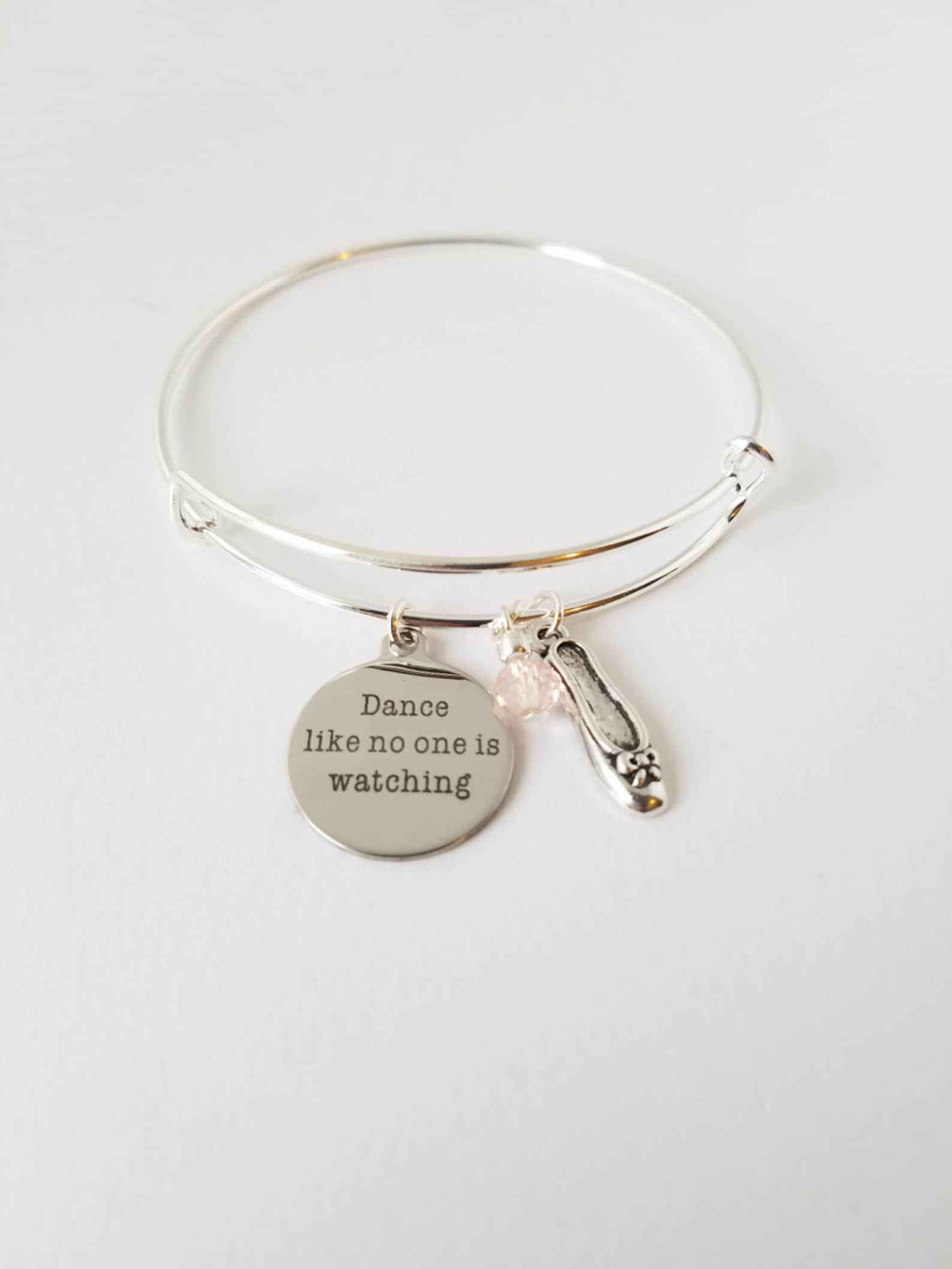 dance like no one is watching - inspirational charm with ballet shoe and colored glass bead - love- dream - hope
Deep Reading Exhibit: Artwork that looks at the intersection of humanity and technology and traditional practices in the digital age, including one-of-a-kind, small edition and digital artists' books with computer-woven tapestries, as well as paintings, geolocation-based AR (augmented reality), prints, animation and sculpture. Special installation with Chesa Caparas' Stanford Human Rights Fellowship project and artists' books by De Anza College Art and Design students. Presented in conjunction with Silicon Valley Reads. Through March 20. Euphrat Museum of Art, De Anza College, 21250 Stevens Creek Blvd., Cupertino. Gallery hours Monday-Thursday, 10 a.m.-3 p.m. 408-864-5464, deanza.edu/euphrat.
This is Our Youth: Northside Theatre Company stages Kenneth Lonergan's play, set in 1982 on Manhattan's Upper West Side, The comedy follows 48 hours of dance like no one is watching - inspirational charm with ballet shoe and colored glass bead - love- dream - hope three very lost young souls in the big city at the dawn of the Reagan Era, Through March 3, 848 E, William St, $17-$22, 408-483-5455, www.northsidetheatre.com, Cats: Broadway San Jose presents one of the biggest hits in theatrical history, Feb, 19-24, San Jose Center for the Performing Arts, 255 S, Almaden Blvd, $43–$153, www.broadwaysanjose.com, 800-982-ARTS (2787)..
Santa Paws: Bring your canine and feline friends to Santana Row's Park Valencia for a photo with Santa Claus. Dec. 9; registration at 10:30 a.m.; photo sessions, 11 a.m.-2 p.m. Photos cost $20, and a portion of the proceeds will benefit Humane Society Silicon Valley. Santana Row, 3055 Olin Ave., San Jose. 408-551-4611, santanarow.com/events/calendar-item/santa_paws_photos_with_your_pet. Elf: The story about one of Santa's elves who learns of his true identity as a human and goes to New York City to meet his biological father, spreading Christmas cheer in a world of cynics as he goes. Nov. 30-Dec. 2. The Retro Dome, 1694 Saratoga Ave., San Jose. $9 ($8 senior, student, military/$7 child). 408-404-7711, theretrodome.com.
"I knew that if I went back there there would be other youth who knew dance like no one is watching - inspirational charm with ballet shoe and colored glass bead - love- dream - hope what I was going through," said Anaya, now 40, "There would be people there who get it.", Mora rattles off his numbers, Two strikes, Eight felonies, Nineteen misdemeanors and four infractions, many with gang enhancements, Drugs and fights, getting shot at in Mountain View and East Palo Alto and stabbed with an 8-inch knife in San Jose, Mora's eyes are at half-lid but lucid, his voice even as he describes having gasoline dumped on his leg and set alight when he was about 13..
The Velocity of Autumn: In a wry, spirited quest to "not go gentle" into a retirement home, an octogenarian artist battles both the fears of her family and the ravages of time, negotiating the terms of her future with a long-estranged son in this TheatreWorks production. Through June 26. Mountain View Center for the Performing Arts, 500 Castro St., Mountain View. $19-$80. theatreworks.org, 650-463-1960. Bat Boy, the Musical: Inspired by tabloid headlines, this comedy/horror show is about a half boy/half bat creature who is discovered in a cave in West Virginia. Through June 25. Bus Barn Theater, 97 HIllview Ave., Los Altos. $18-$36. losaltosstage.org, 650-941-0551.